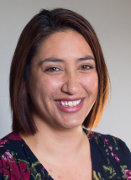 Pastor Tania Goose
Mobile: 027 294 7064
r3 is our Youth Group catering for Intermediate and High School age youth.
r3 = (r)epresent (3) the Father, the Son and the Holy Spirit
Matthew 5:16
... Let your light shine before others, that they may see your good deeds and glorify your Father in Heaven.
Our aim is to help youth develop their personal relationship with Christ and to encourage others to do so also. Our sessions are usually Friday night weekly during school term. These include a mix of social (hangout) nights, combined youth nights, attending conferences such as the "Fearless Conference" www.fearlessconference.org.nz and many other ways – always keeping Christ at the centre. Keep an eye out on our calendar to see what's on.